Man sitting down people dwg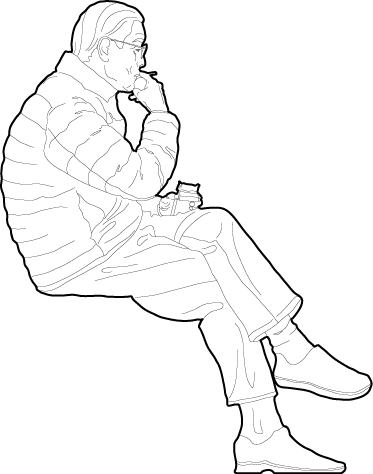 This drawing is part of the pack
people-sitting-1
By clicking one of the buttons above you agree to our
terms!
Man sitting down. This fella is having a smoke. He is taking some quiet time to shorten his life a bit. Such a paradox.. But what the heck. Yolo!
TAGS:
cad blocks
cad people
silhouette dwg
2d people
vector persons
people dwg
dwg cad
drawing
---
This drawing is included in these packs & bundles:
There is more content here!
But our packs can only be bought from a laptop or a desktop computer!
👩‍💻👨‍💻